Well I am annoyed beyond belief at the moment.
I was changing out that snap ring on the speedo gear and noticed the shaft started drifting out and i can't get it to go back to where it is supposed to be. If I tighten the transmission extension piece down, it binds the shaft.
Just struggled with this for about an hour before I walked away.
Noticed a crack in the engine side shaft cover. Not sure if I can repair that with jb weld or if I could even find replacement piece.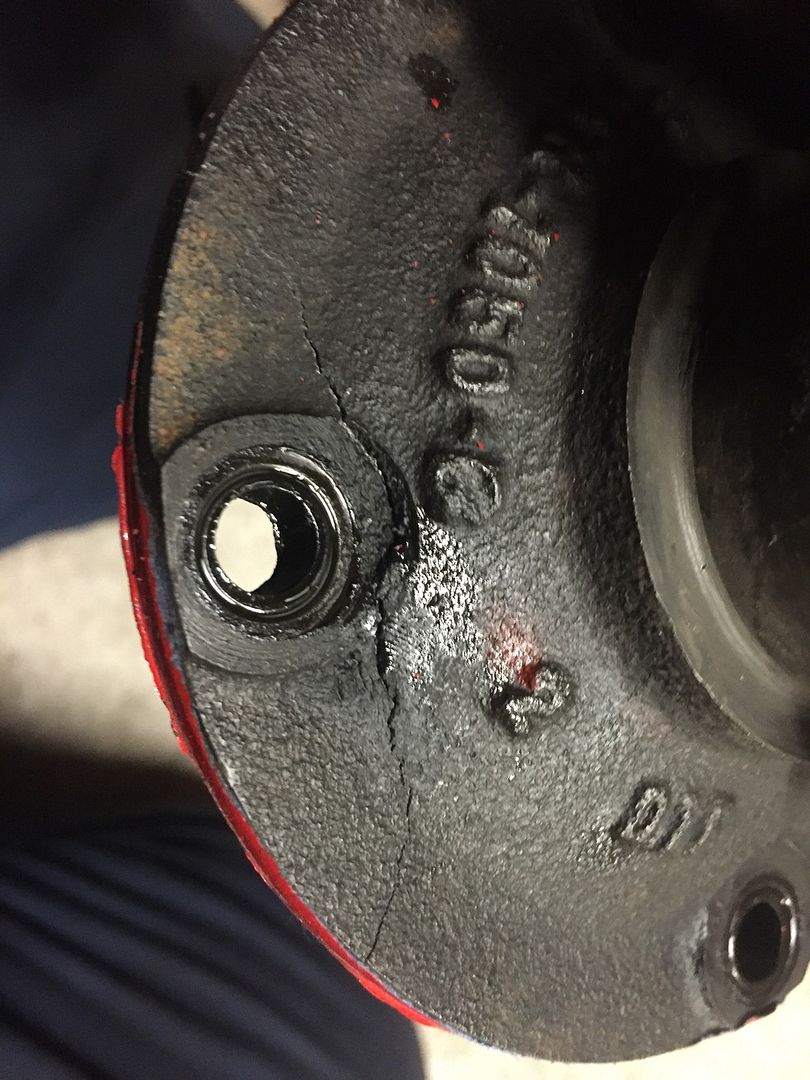 This is the piece that is cracked
_________________
The months may change, but I am always APRIL
'63 F100 Custom Cab 223inline 6, 3speed manual- mostly stock
https://www.youtube.com/coastiereid
Truck has been home in CA,OR,WA,NJ,VA since it's birth in San Jose Jan63