Although I haven't done a whole lot of posting here on the forums in the past, a lot of you might know me from the FORDification websites. I have several bumpside projects and a daily driver dentside...but as of last week, I'm also now the proud owner of a Slick.
This is my '62 F100 wrongbed: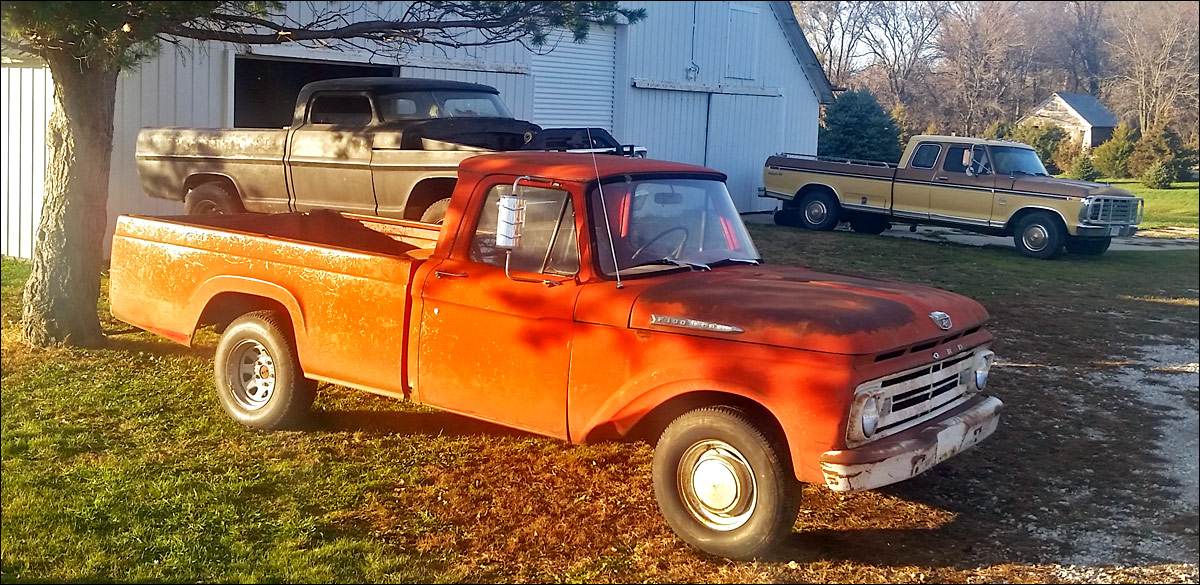 (My main '67 F100 project is already packed away in the barn...he didn't make an appearance for the photo shoot.)
Anyway, over the past few days I've been trying to do some research into this truck, and have been frustrated at the lack of consolidated information regarding the '61-'66 trucks. So in desparation, and to help out other Slick owners, I've decided to create a sister site for the FORDification family, this one pertaining to Slicks. And here's where you all come in.
Yes, I'm extremely knowledgeable on bumpsides and dentsides, but not so much the Slicks, so I'm going to need a lot of help putting together some online tutorials similar to what's been done with the FORDification sites. Don't worry, I have no plans on adding forums...you guys already more than have that covered. But there is a severe lack of basic research information consolidated in one spot and I'd like to remedy that.
To that end, I'll be posting some pretty regular questions here on the forums, in an effort to get as much detailed information as I can, so please be patient with me...and thanks in advance for all your help!