I got some JW Speaker 8700 Evolution 2 headlights for the truck. They are a direct replacement of the sealed beam. 2 amp low beam, 3 amp high beam ~28w and 42w. DOT and SAE. If you had told me that I could have simple plug and play headlights, that rival those which come on new, high end cars, I would have thought you were joking. However, they exist. Technology is awesome.
These pictures show that they are clearly better than the Sylvania halogen sealed beams I had, but they still do not do these lights justice.
I'm not particularly fond of the modern look of the lights on the truck, However, the added safety of being able to see much more in front of me makes the aesthetic acceptable. These lights are available with a chrome or black bezel. I went with chrome since it does look more like a traditional lens, at a glance, than black. Black might look pretty good on darker colored vehicles.
Halogen left, LED Right
Low beam top, high beam bottom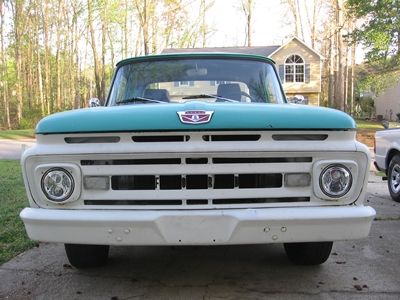 Low beam:
High beam: