Haven't been able to do much for the last two weeks,been dealing with a summer head and sinus cold..wake up and start blowing my nose,hacking cough,headache and try to work at least till noon, by which time I'd be totally exhausted and go home... sit down and fall asleep.....really sucked.....think those days are over.....worked all day today came home feeling good....
In two weeks this is all I accomplished....
Removed the freeze plugs and cleaned up one side of block.....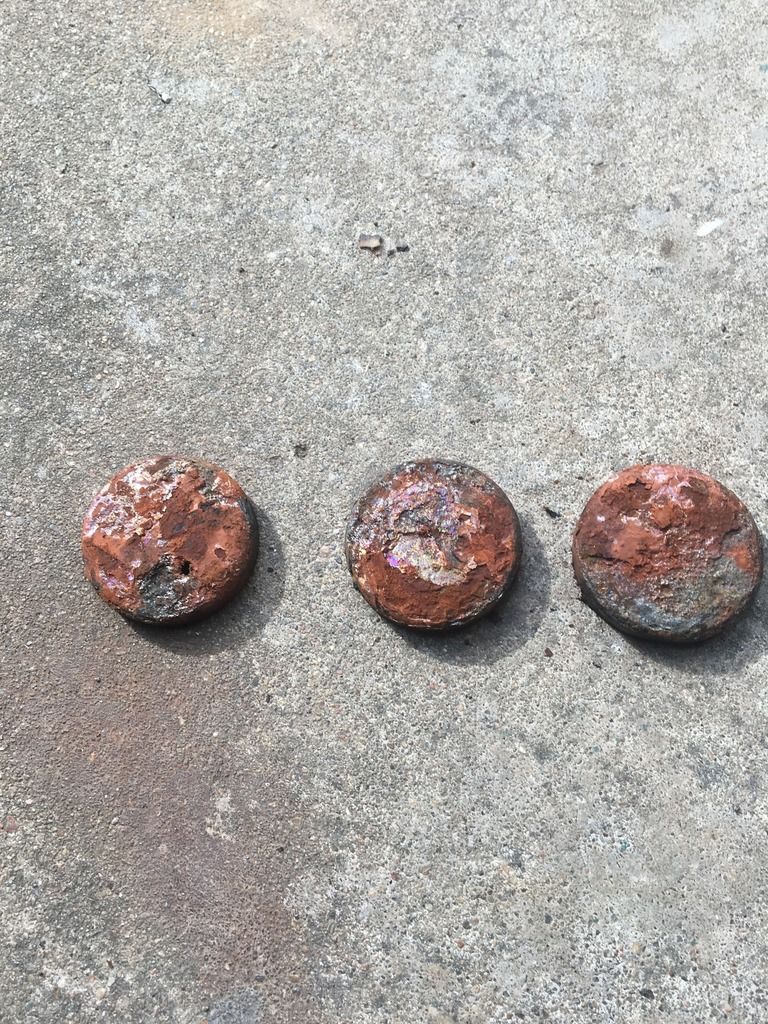 And here's the little shithead.......
What do you all think of the amount of slack in the timing chain
And one more question,going to install a mech.oil pressure guage....which one of these two senders would be best to eliminate for the new guage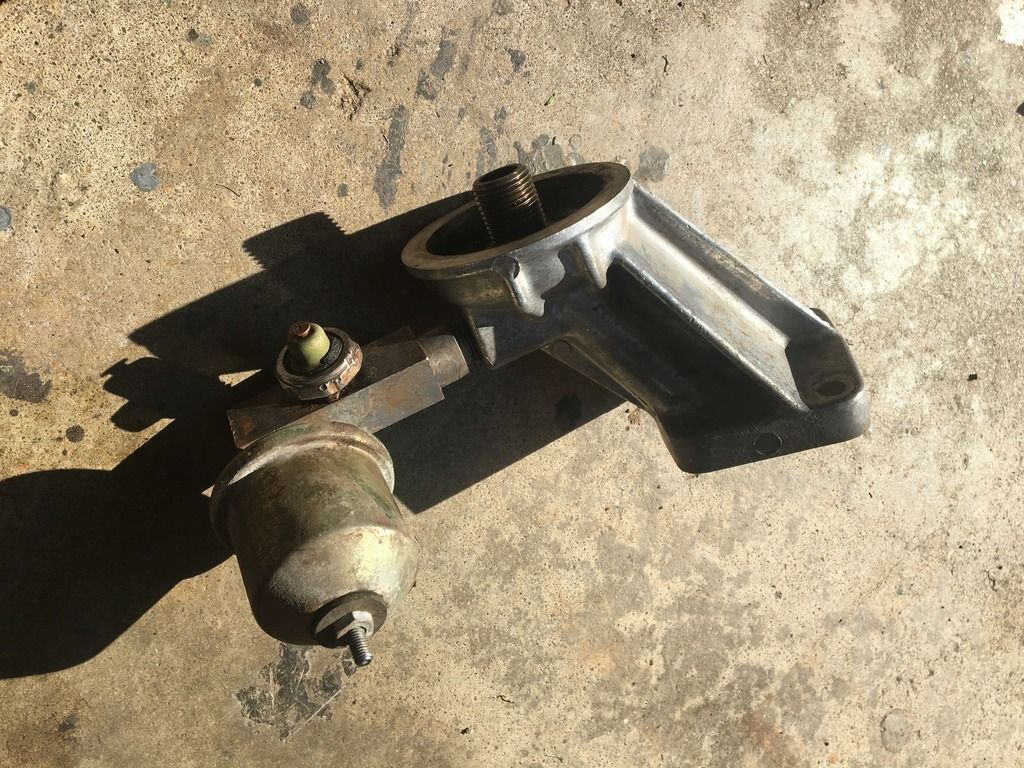 Thanks for any or all advice
Dan