For Sale - 1965 F250 Factory Crew Cab
It is time to sell my 65-CrewCab. The sale will help my Montana adventures. It has been a great truck and lots of work put into it but my interests have changed. One day I want to get a 4x4 Slick, yes I can convert the Crew Cab but I really don't have a need for the extra seating plus I want a long bed. The Price is listed at 15,000. Below are some of the features it currently has. It still has a crazy thing going on with the tranny where it will sometimes slip when cold but after a ¼ or less it comes back to life and works with no problems. It really only happens if it sits for a few days or longer, but not every time. This is a new development and started at the last Slick Stock. It is what it is. The engine is very strong and has very low miles on it.
What I know about the History of this truck: It was running around Albuquerque NM (Airport/Tech School) then moved to Connecticut where it was sold. I suspect this was an old Forrest truck as it was painted green originally. Then it was at a trade school to do body work and paint. The PO lost interest after the temp shelter collapsed under the snow load. Didn't do any damage but it was time for him to sell (didn't want or couldn't build a perm structure for it). Then I bought it in 2008 and he towed it to Texas. Since then lots of work and fun has been had with it. Kept almost all the time in the shop, it has made at least 2 or 3 slick stocks now.
Features:
*
2 Wheel Drive
*
1995 - 5.8L (351) engine with factory EFI
- Rebuilt long Block installed in 2012
- Only xyz miles on engine
- HUG2 EFI computer code (Transmission control for 4r70W)
- 'QuarterHorse' for Ford EFI programming/data logging
-
http://www.moates.net/quarterhorse-for-fords-p-199.html?cPath=63
- Comes with Old laptop with Binary Editor installed and Licensed
- Used for programming and data logging
*
1997 – 4r70W transmission
o With Megashifter – "Automatic Shifter - Megashifter - Light Truck"
o
http://www.bmracing.com/products/80680-automatic-shifter-light-truck-megashifter-for-gm-ford-and-chrysler-automatic-transmissions/?query=truck
*
Dakota Digital Instrument gauge
o
http://www.dakotadigital.com/index.cfm/page/ptype=product/product_id=780/category_id=438/mode=prod/prd780.htm
o With – Fuel, Temp, Volts, Oil PSI, Tac and Speedo, ETC see link above for Full details
*
Classic Auto Air Conditioning
o
https://www.classicautoair.com/shop/1965-ford-pickup-truck-air-conditioning-system/
o Uses Ford Compressor (new when installed, all AC parts were new)
o 134A Freon
*
Electric Windows
o Uses Pre 2000 Saturn Motors on original regulators
o If you don't like electric it is very easy to change regulators and remove wires
*
Undercoated Cab/inner fender with Bed Liner
*
110/120 Volt AC inverter
*
1978 Ford Delay 2 speed Wiper
o Wiper motor new from Rock Auto 2011
*
EZ Wire Wiring Harness
o 21 Standard Color Wiring Harness
o
http://www.ezwiring.com/store/viewitem.php?productid=4
*
Power Steering using 1974 Front end parts with Disc Brakes
o Rebuilt Steering Box when installed (Purchased @ AutoZone)
o New Tie Rods/drag link/rubbers in all suspension parts
*
Hydro Boost from 2000 GT mustang
o Modified mounting bracket using flat plate to install on firewall original location
o Using 1970 power Master cylinder from a mustang (new/rebuilt part from auto store)
o Fittings have been converted to AN fitting and hoses
*
Rebuilt Breaks (2010) front and back using new/rebuilt parts
o Brake Fittings have been converted to use AN style fittings (35 degree single flare)
o Brake lines uses braded steel lines in place of factory rubber hoses.
o Speed bleeders for each wheel
*
Recovered Seats in 2013
o Had Upholstery shop completely redo the seats to match primary blue color
*
Bronco II fuel tank conversion between Back Frame rails
o New tank and pump was installed
o Fittings to fuel line have been converted to AN fittings
*
Ranch Hand rear bumper
o Receiver hitch installed
o Electronic trailer break control installed
*
Aluminum generic 2 core radiator
o Mechanical fan installed with clutch
o Keeps it at the correct temp even when 105 outside and AC running
Build Thread. Has a bunch of stuff that I have done.
http://slick60s.com/viewtopic.php?f=32&t=11421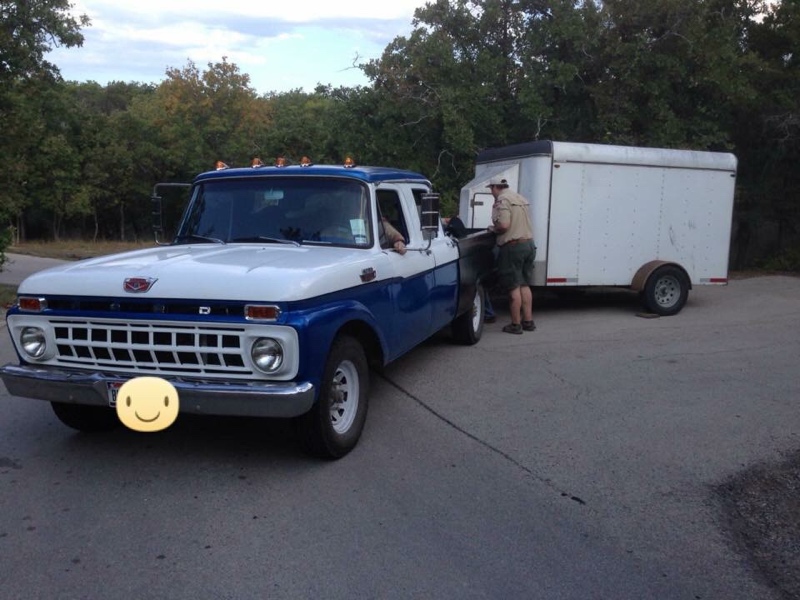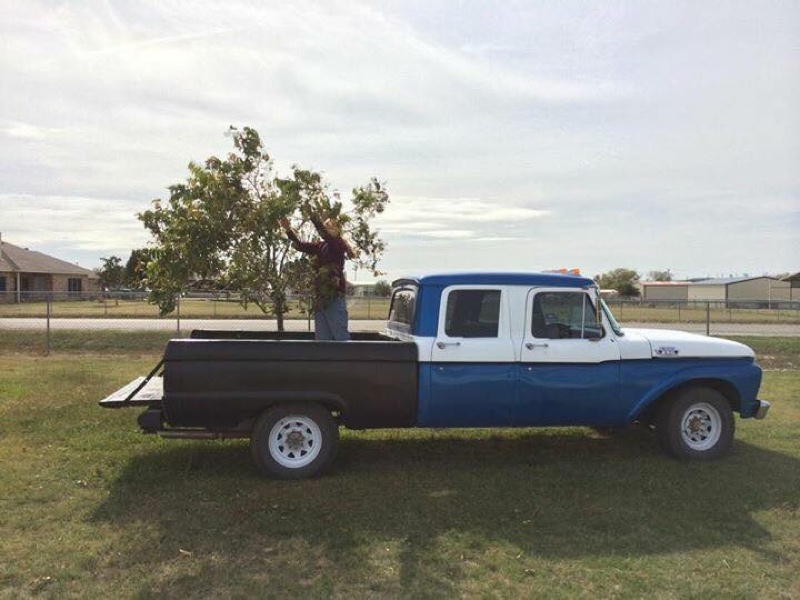 I have a bunch more picutres and can take more if you need. Truck is in North Fort Worth - Texas