I've posted this truck in another thread, but I figured I should start a build thread. It'll help me not to forget what I've been doing
My uncle gave me this 1963 F-100 SWB unibody. It has a three on the tree and a 223 inline 6. The truck has about 128k and the engine was rebuilt about 6k miles ago. Aside from the wagon wheel rims and radial tires it is in completely stock condition. Single pot brakes, generator, oil cartridge, oil bath air filter, etc;
I drove the truck 900 miles from NY to SC, and it ran beautifully. Before starting the journey I put new tires and a fuel pump on. as for the trip my uncle had the brakes dialed in perfectly; I've never had drum brakes stop so quickly. Despite the corroded points and old plugs the engine ran 65 mph the whole trip and managed 14 mpg to boot with a bed full of slick parts!
Since arriving home I've swapped in new points, plugs, and tuned the engine in. Points are at 35 dwell angle (I wanna move it up a smidge), and I'm pulling 19.5" on my vac gauge. The timing pointer is no longer on the timing gear cover so I tuned it in with my vac gauge.
I've also put in halogen sylvania bulbs. I could see about 15ft with standard bulbs and a generator. The halogens let me see at least 45 ft now
My plans at the moment are:
1) Sort out the wiring - it's a mess under the dash. My heater blower only has power when the headlights are on; my turn signals work fine until I turn on headlights - then the passenger taillight acts like I'm pressing the brake. It's good stuff.
2) Replace the rest of my ignition components with new parts.
3) Change all fluids out with new and convert oil filter to a spin on type.
4) Research a bit more into converting to an alternator. I have all the parts to do the swap, but I at least wanna wait until the generator craps out. It was recently rebuilt.
5) Figure out how to calculate speedometer cable gear sizes. Mine is about 5mph too slow.
6) Installing at least a dual pot brake reservoir, if not power brakes with a dual pot.
7) Get new mirror inserts (have the original west coast mirror attachments. One mirror is broken, one is dirty)
There's some other miscellaneous things I'd like to do, like a radio and powder coating my stock rims, but they aren't very high on the priority list right now.
Long-term goal is a frame off restoration and possibly some engine upgrades (dual exhaust, different carb, electronic ignition). I don't have the time or space to do something this intensive at this time, but that is the ultimate goal.
Anyway here's some pics!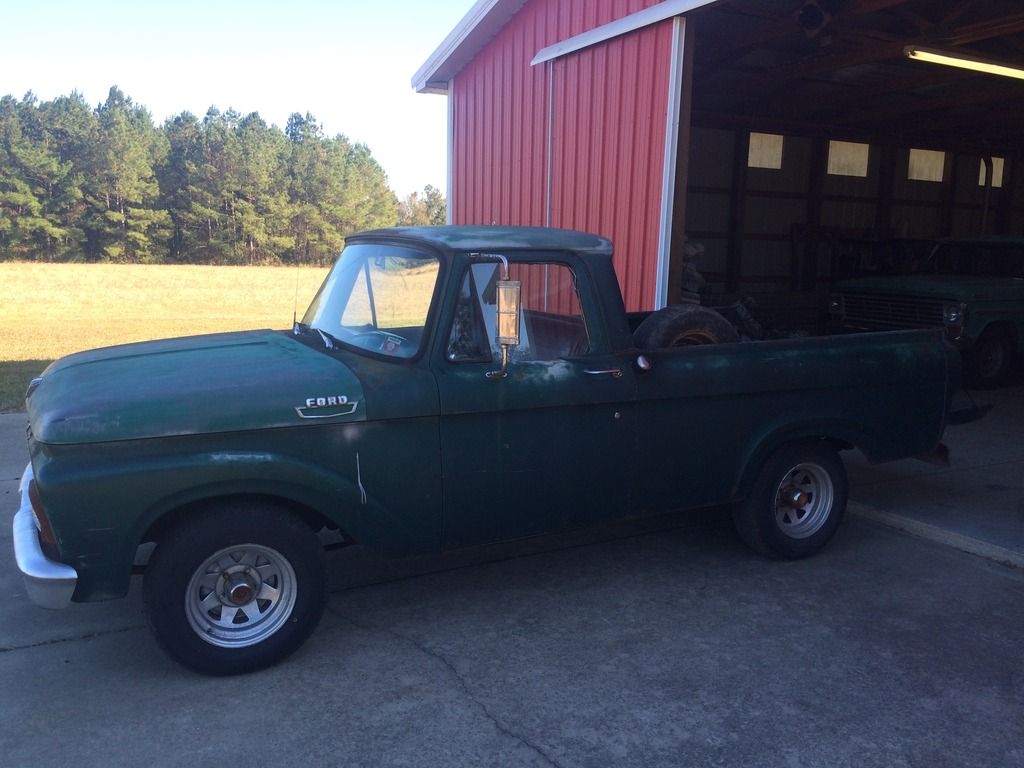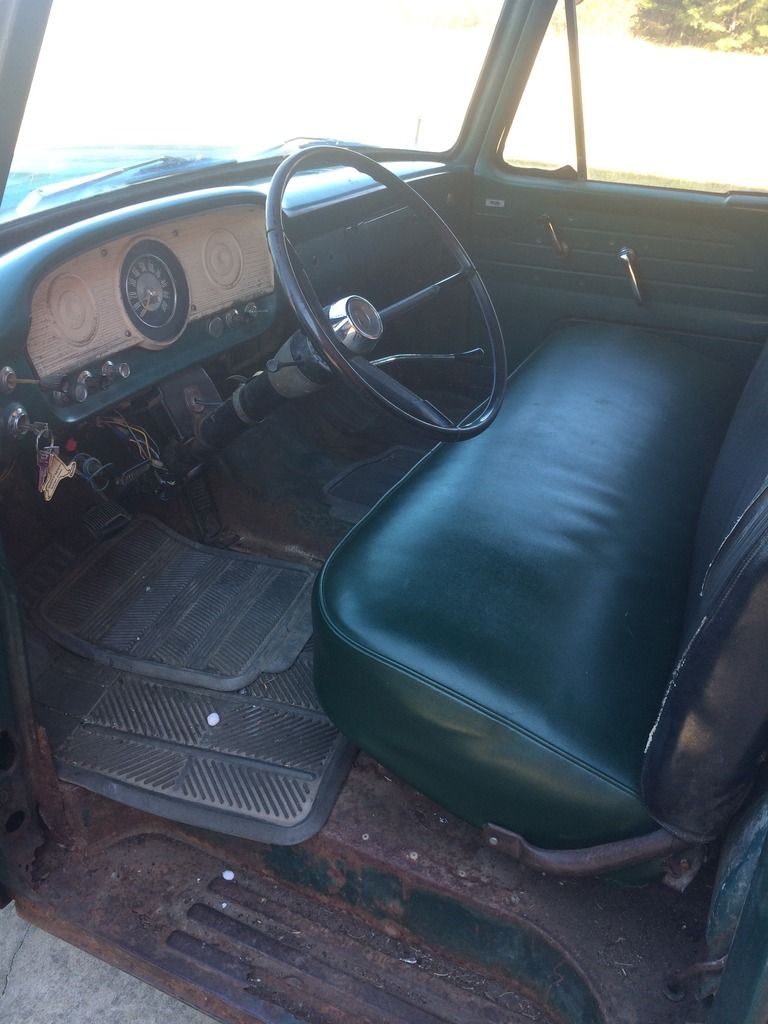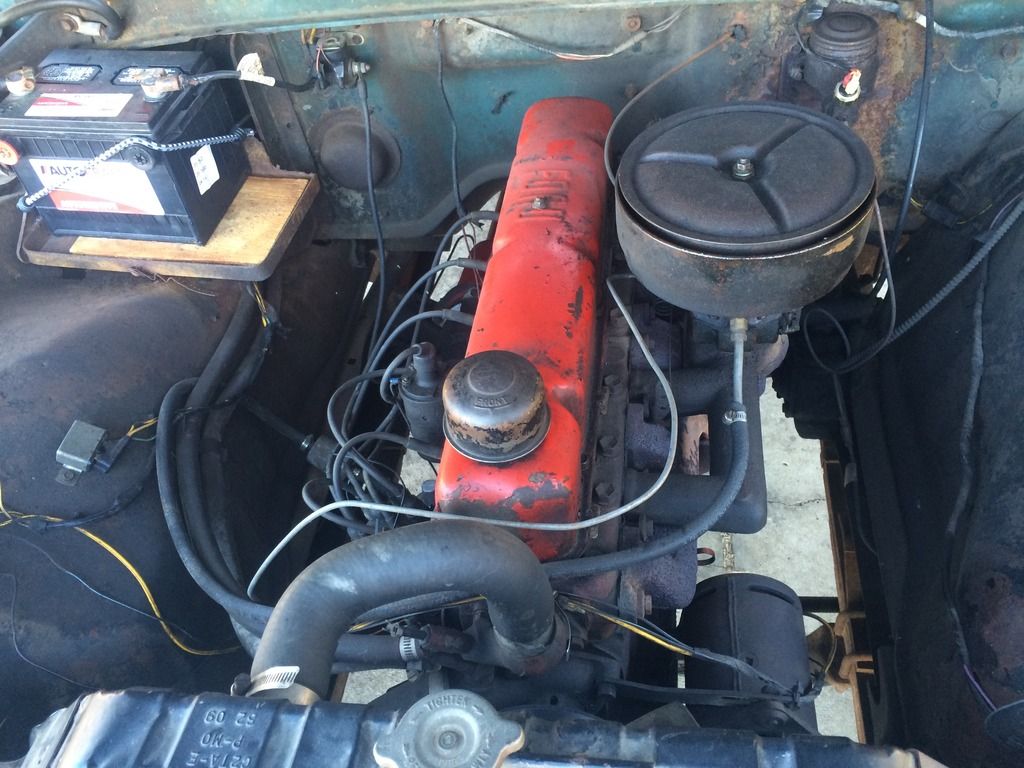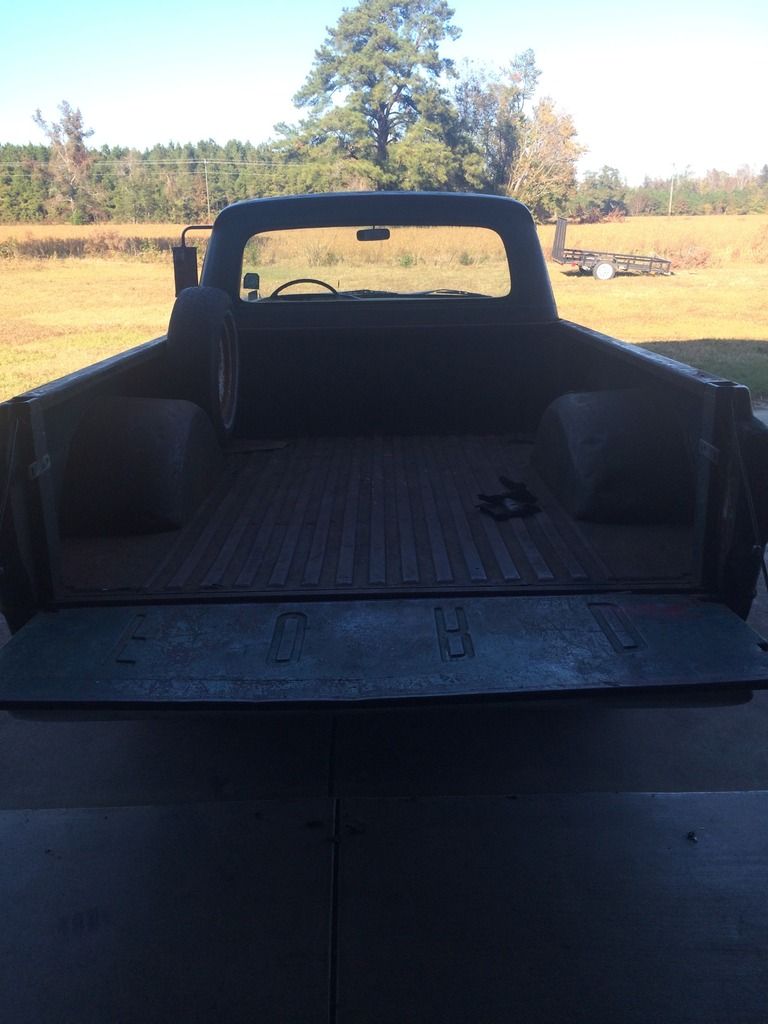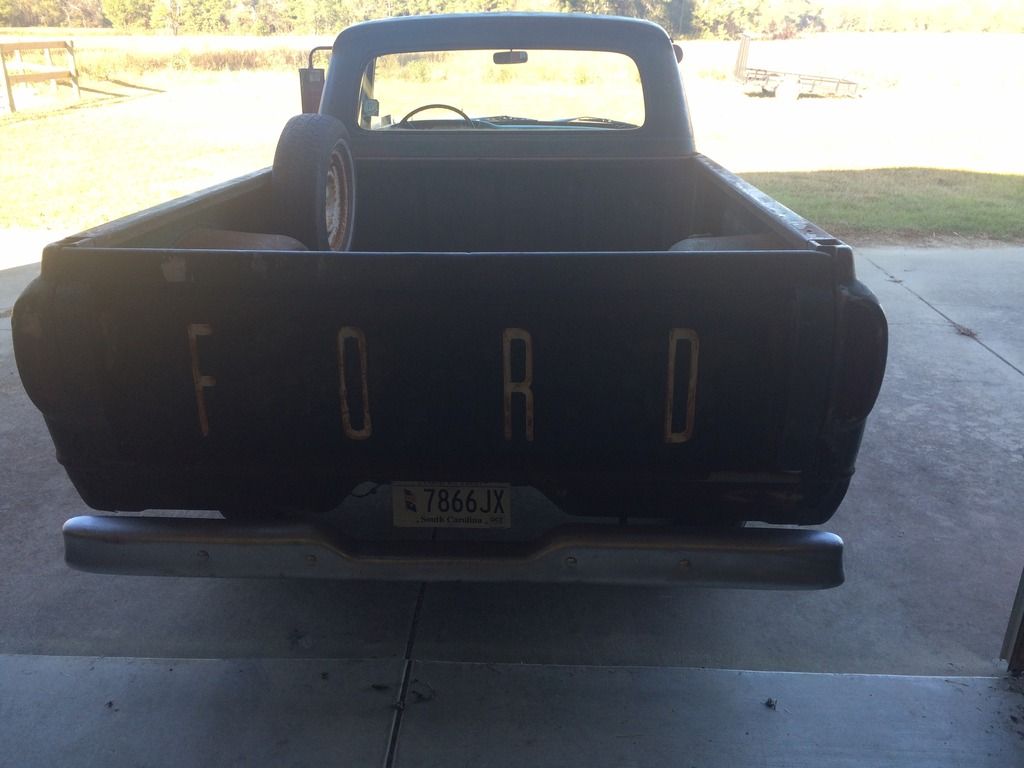 Not very rusty underneath and new shocks all around