I posted these to the Slick60s Facebook group a couple days ago, and thought I'd also start a thread here to share with those of you who don't visit there.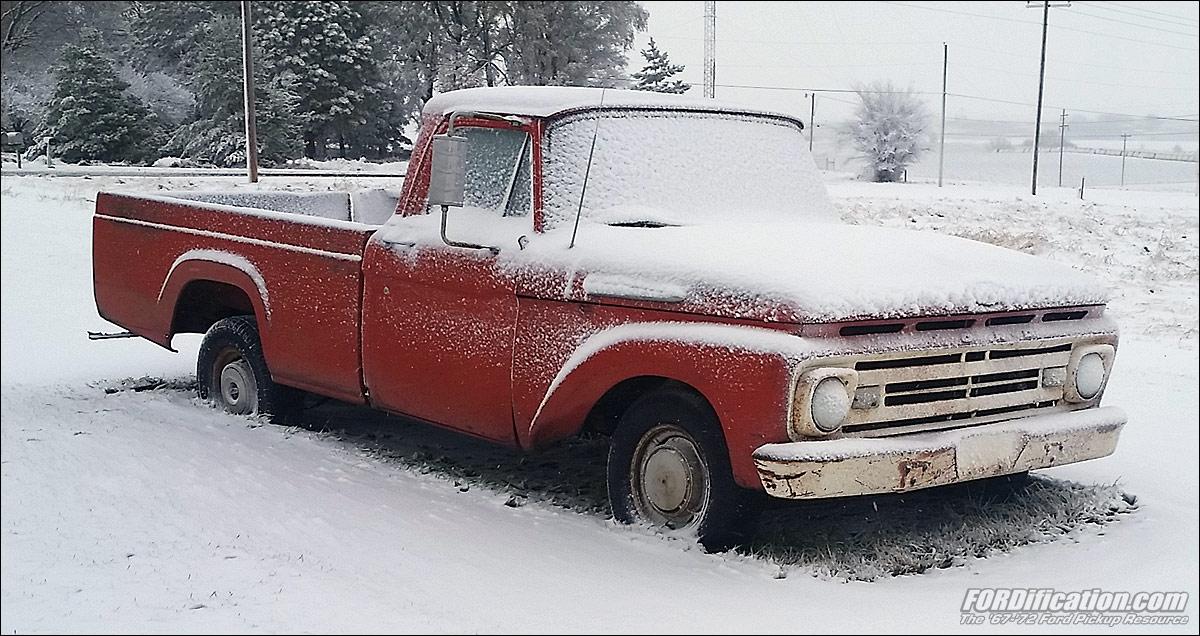 This '62 F100 wrongbed has been parked next to the local school forever. I've driven by it almost every day for more than 20 years, and though I know the owner, I've never asked him about it. Well, my father-in-law bought it the other day, apparently just for the steel wheels, which will replace the aftermarket wheels on his '63 unibed....and wants to just give me the truck, after he pulls the wheels and replaces them with the wheels/tires currently on his uni.
As I drove by it again a couple days ago I stopped for about two minutes and snapped a couple quick pics. (Would have done a few more, but we got our first snowstorm of the season last night and with 40 MPH winds it was COLD!) Seems to be a base model with a 223 and column-shift 3-speed, converted to floor shift. Though it looks good from the outside, it's got some pretty severe rot in the floor.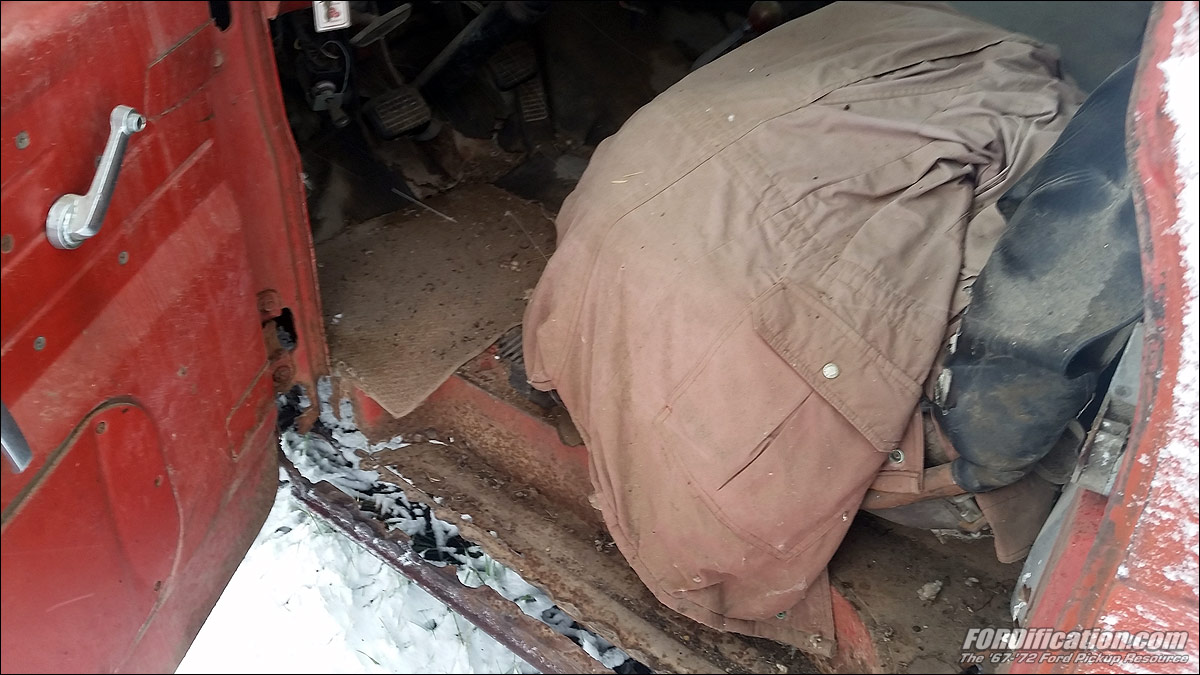 As you can see, the cab steps are almost non-existent (both sides) and the driver's door sagged 4 inches when I opened it...appears to be a broken lower hinge:
From what I understood, it was being driven until something broke in the steering column. They welded it but it didn't hold, so they parked it. I haven't looked at it yet, but I now understand it's the steering box that's shot.
Here are a few more shots: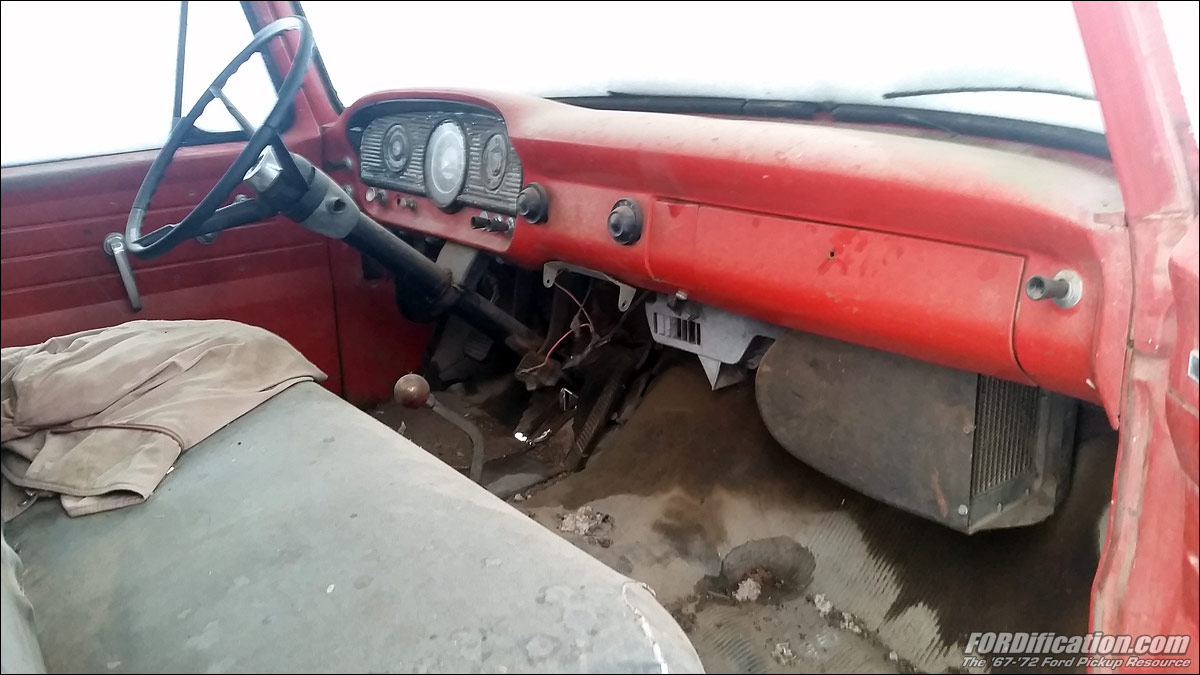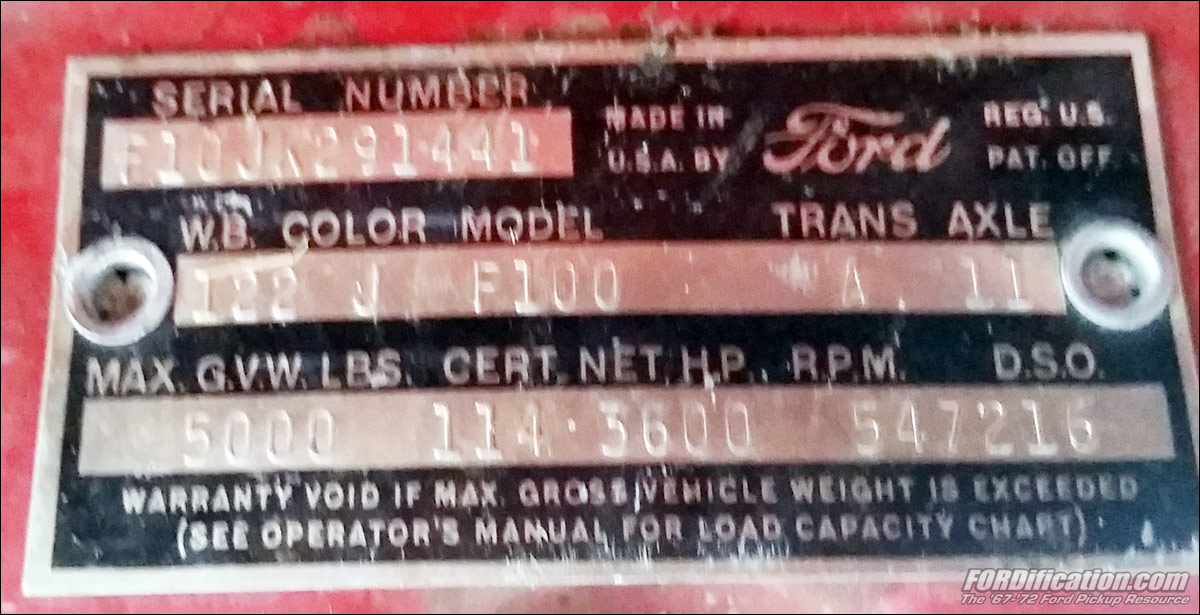 Well, today my father-in-law brought the truck out to our place. It had a flat tire so it couldn't be rolled off the trailer, so we just hooked it to a tree and pulled the trailer out from under it.
Then we got it up on blocks and got the wheels/tires pulled. I noticed then that these steel wheels have the '66-up 'outie' style of hubcap, and it was the earlier 'innie' style of wheel that he needed, so I'm not sure what he's going to do. They'll still look more period-correct than the mags he's got on his uni now, but...oh well. He still said he's going to bring some wheels/tires to put back on it...kinda keeping my fingers crossed he brings his mags.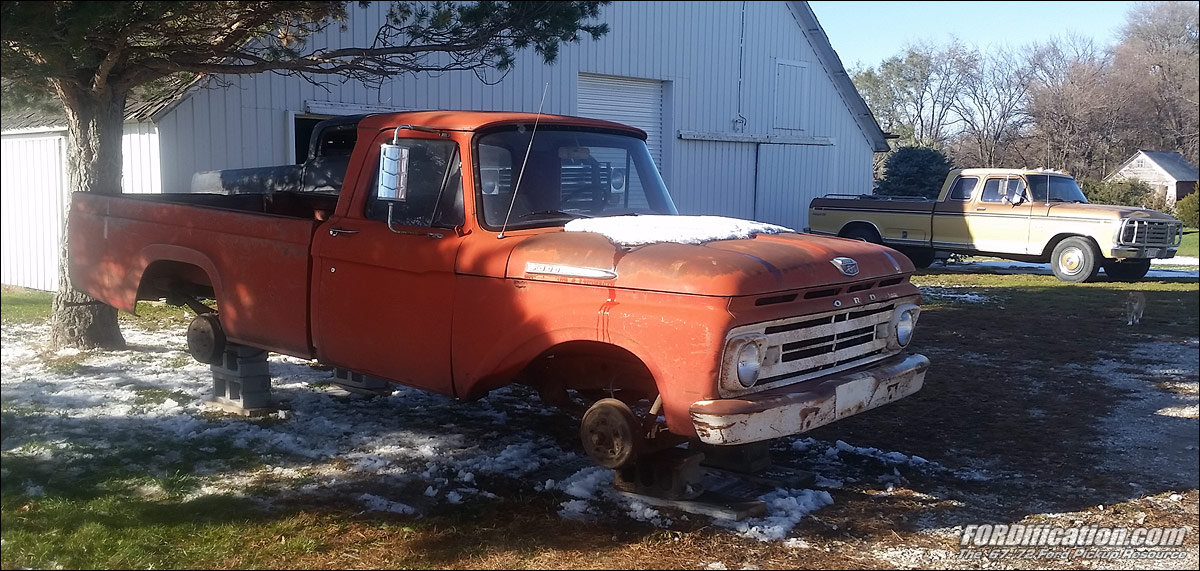 ...and here's a shot of my new (to me) Slick alongside my '68 SWB 4x4 choptop project. My other '67 2WD SWB project is parked inside the barn.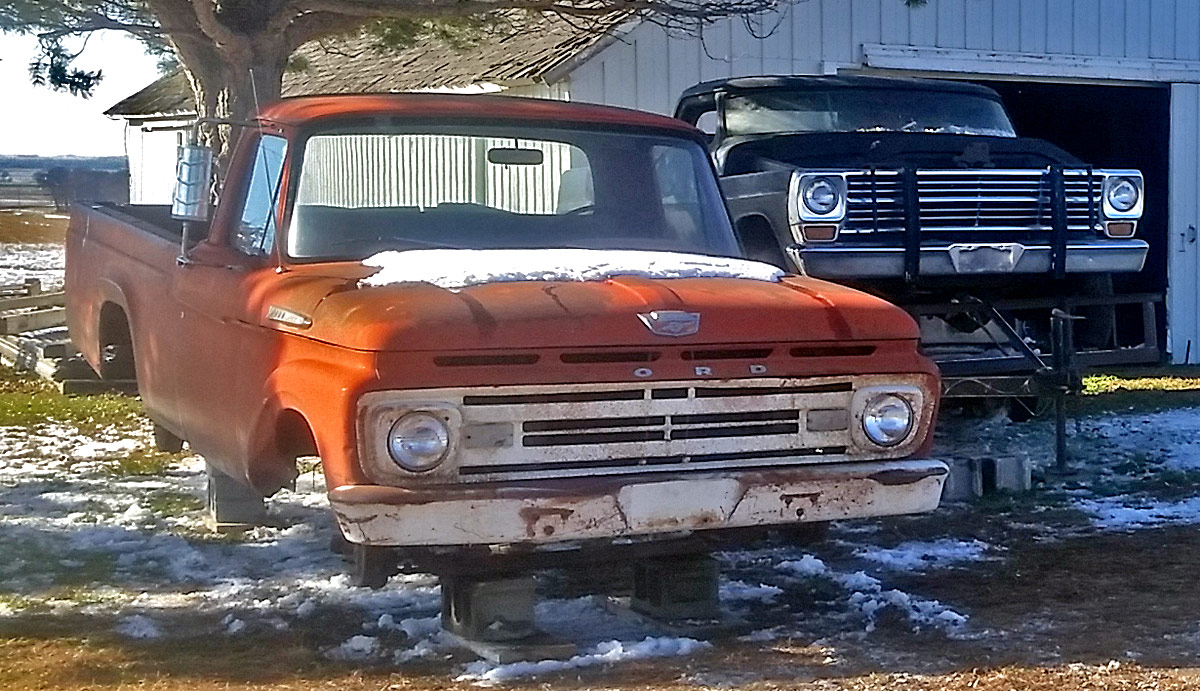 At this point I'm not really sure what my plans are for this truck. It's actually very complete, so aside from replacing a steering box and a lower R/S door hinge, it could conceivably be driveable with very little effort. I'm kinda thinking this would just be a fun beater to occasionally go cruising in as-is. I'll definitely be going through all the fluids, brakes, etc. first, and since my eldest son has been wanting to learn to drive a stick, this just might be what he learns with.
While I'm very knowledgeable on bumpsides and dentsides, with this being the first pre-'67 truck I've owned, I'll be asking more than my share of stupid newb questions from you all in the coming days. Thanks in advance!