Hi Everyone,
Okay, I know that these aren't Fords. But, I thought some of you folks might find them interesting anyway.
The theme for yesterday's Demo Day was "Sports Car Club of America". The cars that we selected are a fairly representative showing of cars from the early days (and the spirit) of the SCCA.
First up was our 1950 Allard J2. These cars were sort of the pre-cursor to "kit cars". The chassis and body were manufactured in England. American amateur racers would order them and then add whatever engine and other running gear that they liked (or could afford). Lots of backyard mechanics got into racing via Allards. Ours has a 331 CID Cadillac motor in it and it raced at Watkins Glen in 1951 & 1952.
Next up was our 1952 Cunningham C-4R Roadster. Briggs Cunningham was probably America'a ultimate sportsman. One of his passions was sports cars and he developed the C-4R. Ours has a Chrysler Hemi "Firepower" motor in it. This car won its class at the 1954 Le Mans and came in 3rd overall.
Next is the 1952 Jaguar C-Type. This car has a 3.42L 6-cylinder motor putting our 205 HP. This car came in 3rd at the 1953 Sebring 12-Hour Race.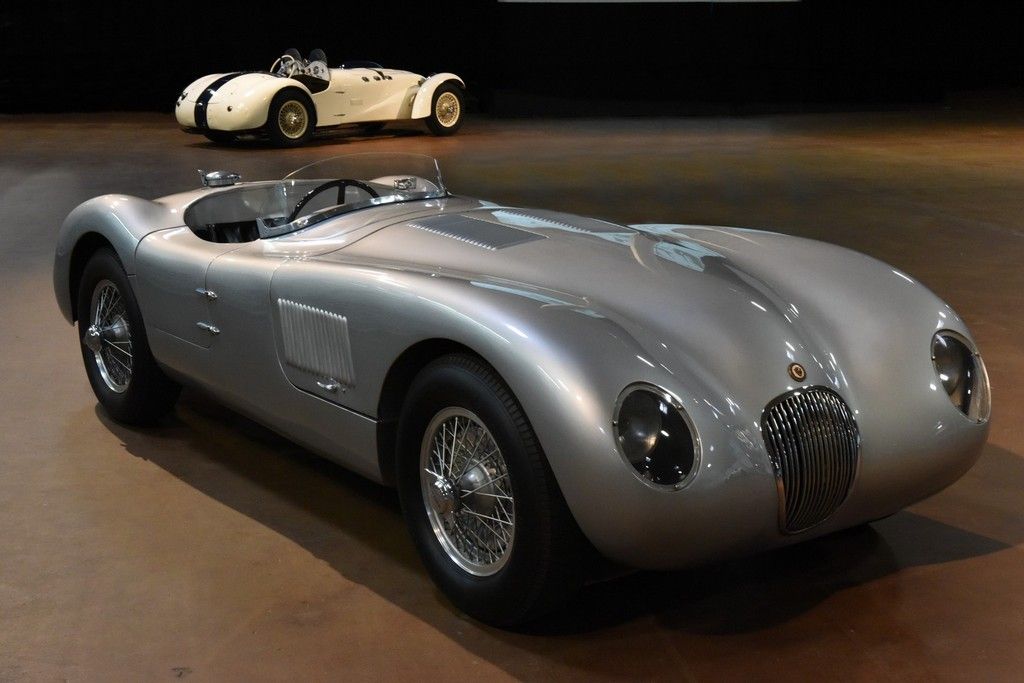 Finally, is our 1956 Mercedes Benz 300 SL Gullwing. These cars have a 3.0L 6-cylinder motor. These were perfect for the "Gentleman" racer. If you could afford one, you could literally drive one off the showroom floor straight to your local track and probably come home with a trophy. And, of course, you would have all the luxury to go with it. Also, this car was Dr. Simeone's father's daily driver for a while.
Cheers!