If you haven't used these for butt welds on sheetmetal, you're missing out. I got my first set from Eastwoods a couple years ago and loved them. Wanted more and found them at Harbour Freight. You can get twice the number of clamps for the same amount of money as Eastwoods. Sounds great, but there is a catch. Believe it or not, the HF clamps are junk!
Here is a couple pics of the Eastwood piece on the right and HF on the left. Notice the difference in shape on the end opposite the wing nut. The HF piece is poorly bent and misshapen and the square bar for the backside of the sheetmetal can't even be drawn tight against the clamp body.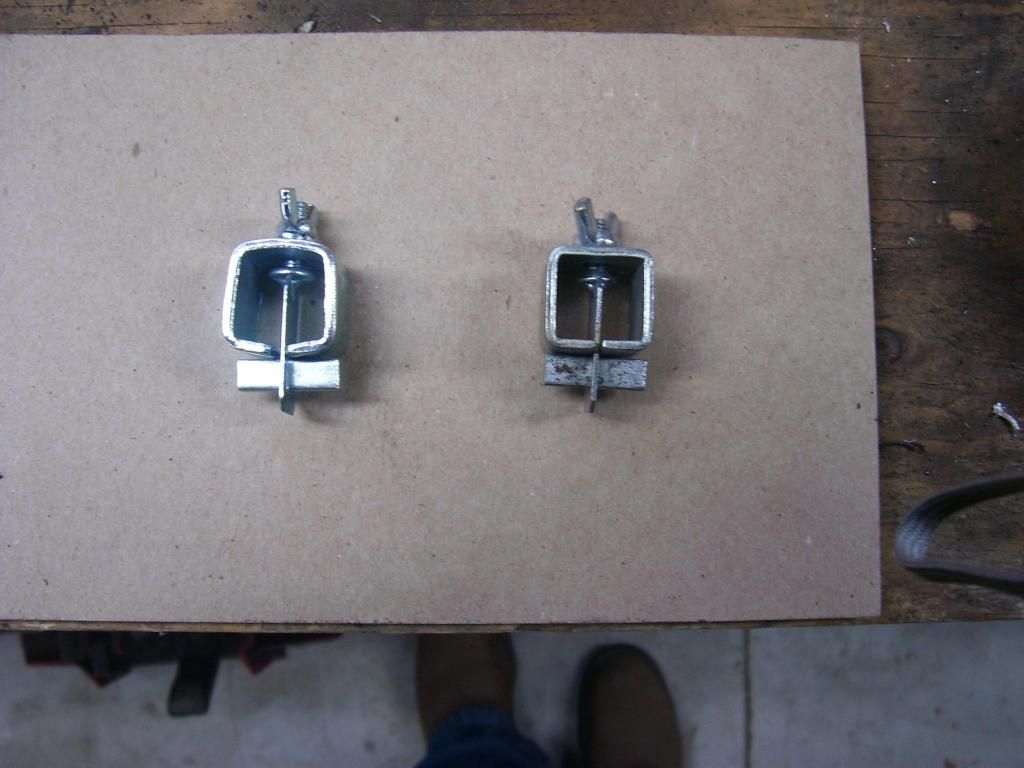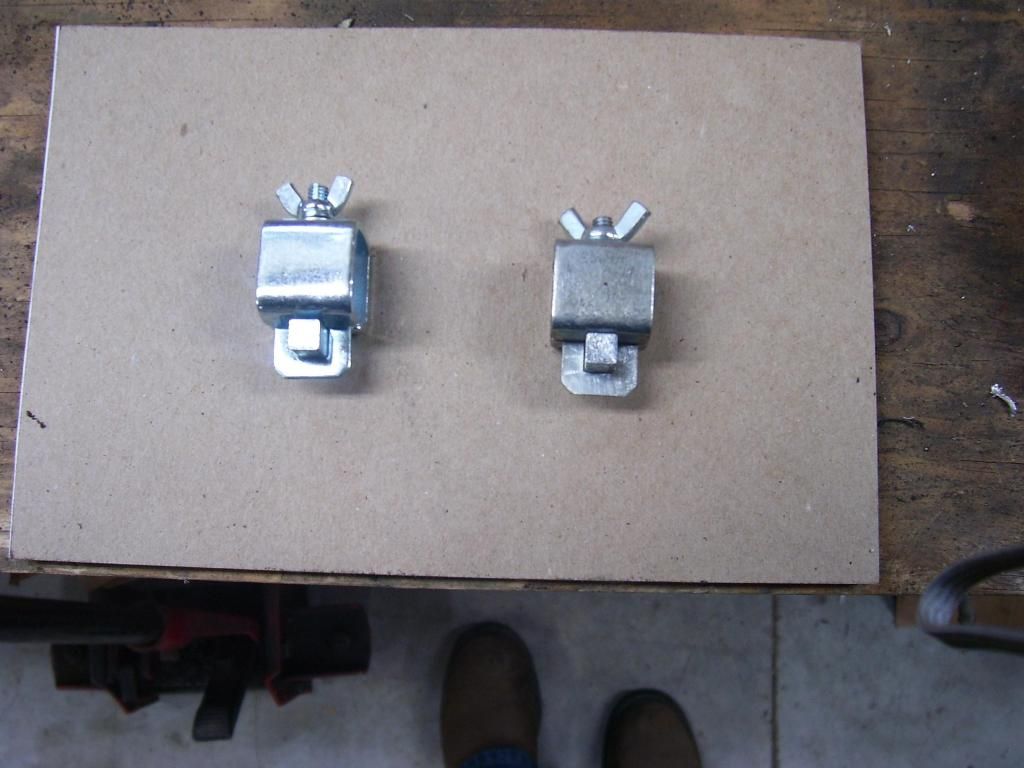 Take it all apart and this is what you have. Throw away the lock washer, it's junk and you don't really need it for this type application.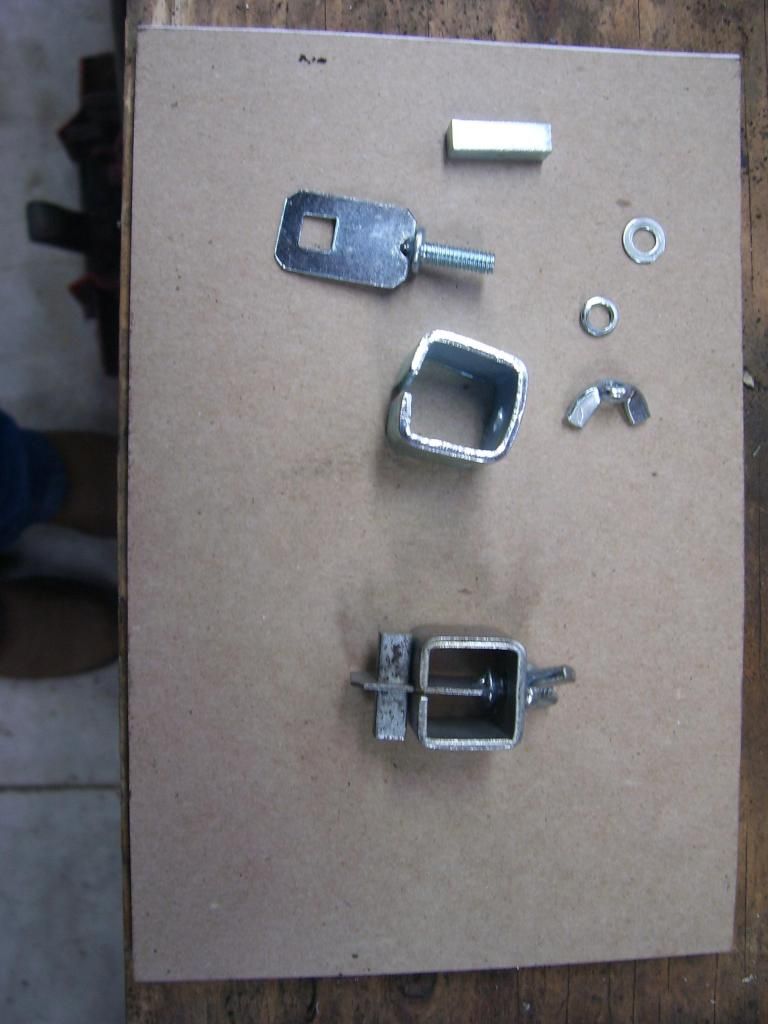 Now put it in a vise and squeeze it closer together so the slot narrows, and in some cases even disappears completely.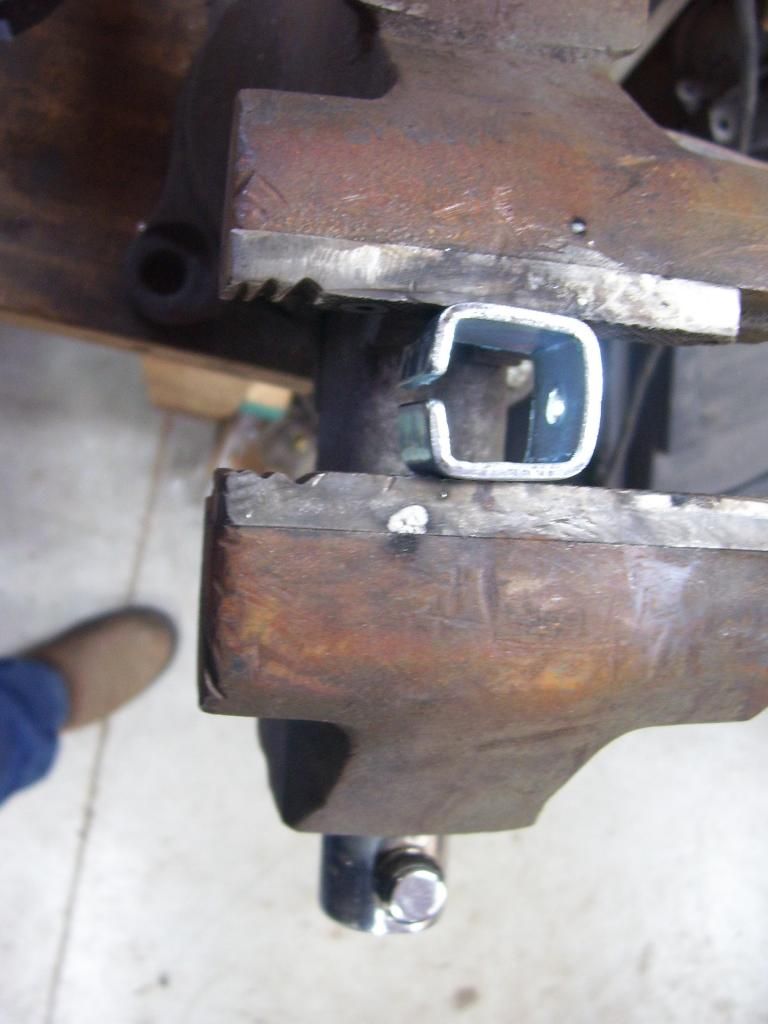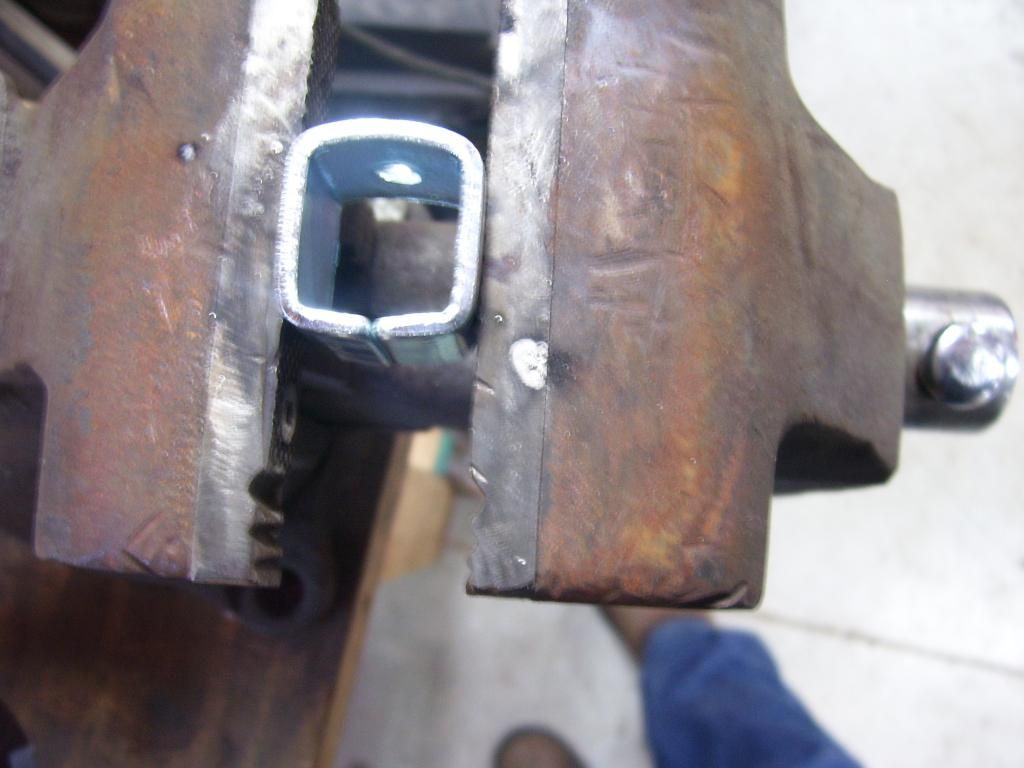 This will get the face to be more perpendicular to the slot and the area for the lock bar to pull against. Turn it 90 degrees and smash the other direction to square up the face a little more.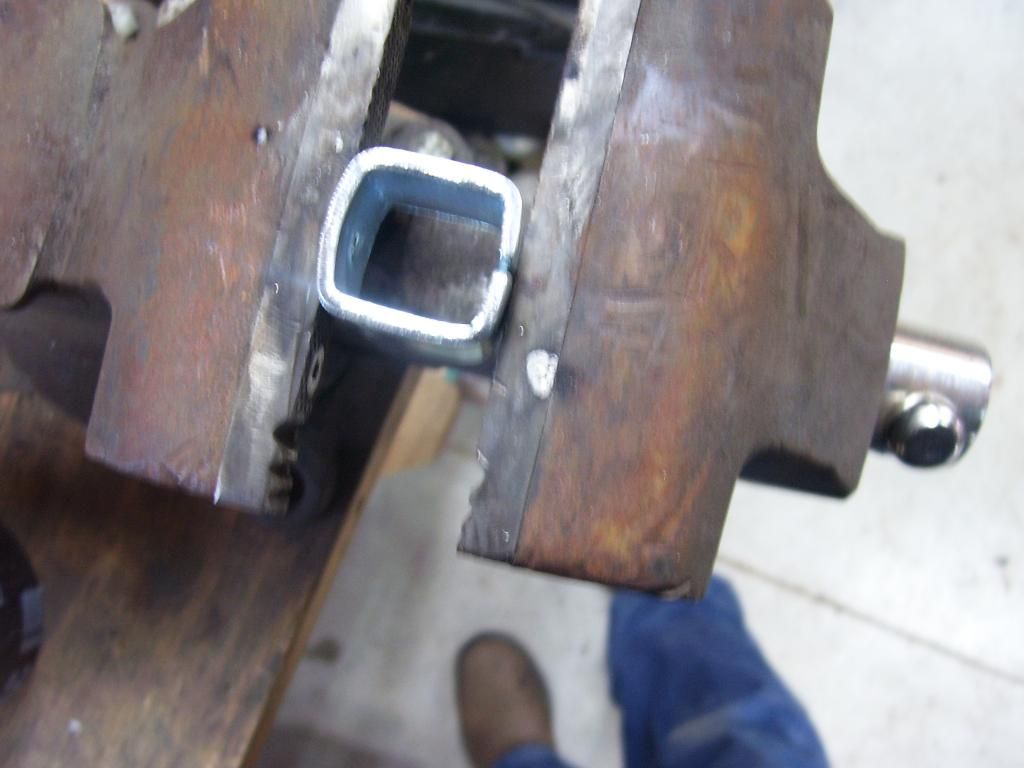 Compare the Eastwoods on the right to the HF on the left. Much closer to the face against the sheetmetal being the correct shape now.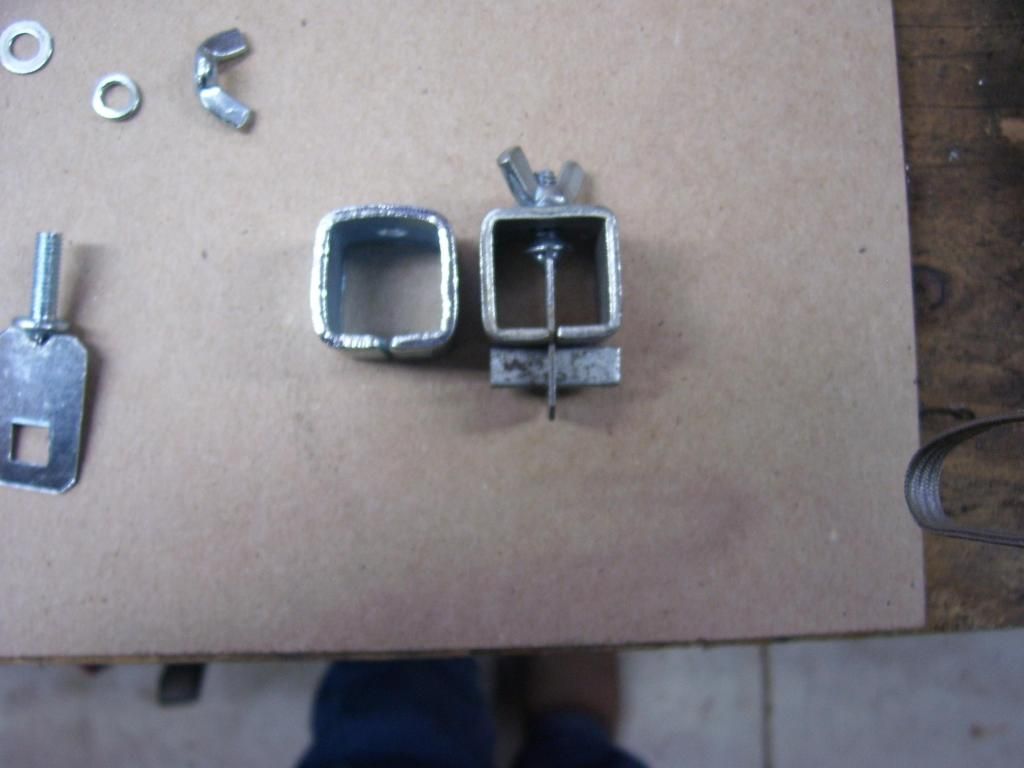 Now it's time to square up the face. You need to take these 2 pieces to your files/grinder/belt sander (my choice for the correct tool for this job was the belt/disc sander combo I have). The reason for the bolt/tang being in the picture is this is the piece that keeps it from drawing down tight when you try to use it. There is a huge burr on the square hole on most of the tangs in the HF sets. The burr hits the faces of the slot and keeps it from drawing all the way into the body. We'll just knock that burr off on the same trip to the sander.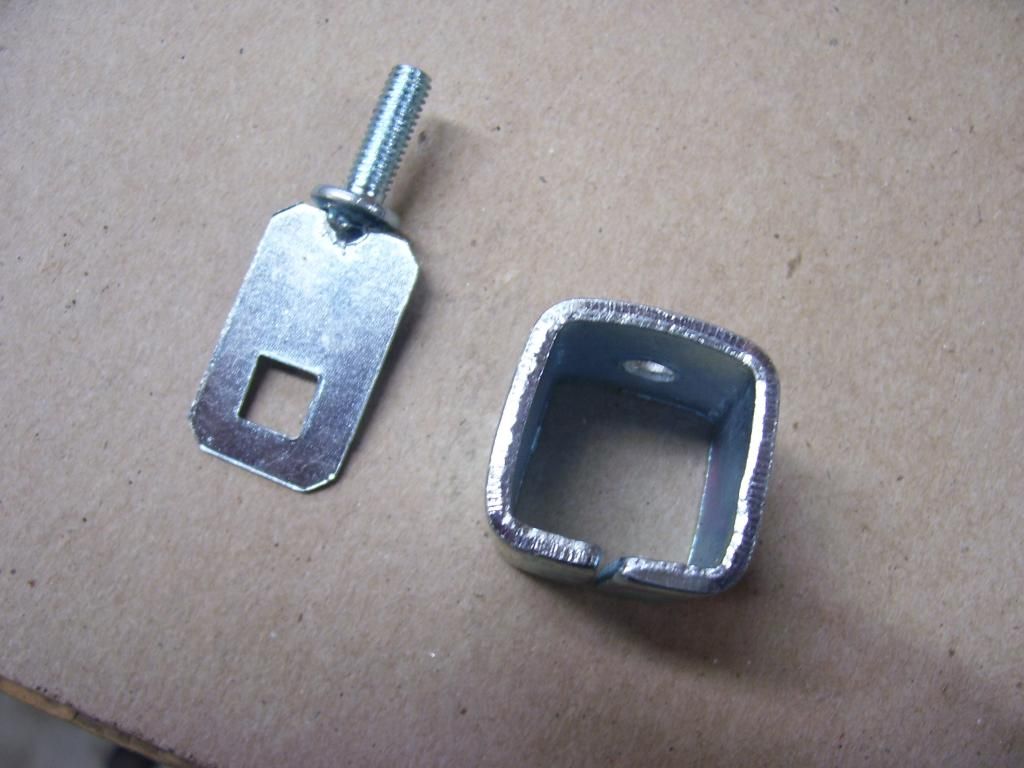 Once you square the face and remove the burrs it will look like this.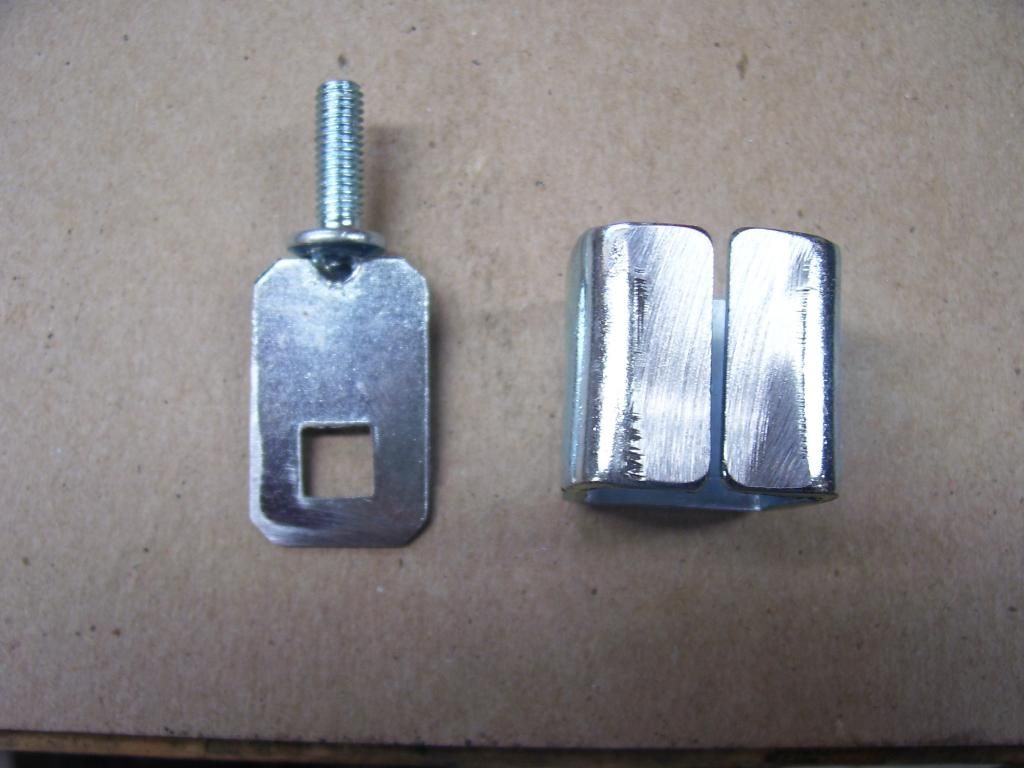 The last step is to re-cut the slot in the face of the block. About half of mine needed this done, others were still OK after reshaping the block. I used a 4.5" angle grinder with the narrowest cutoff wheel I have.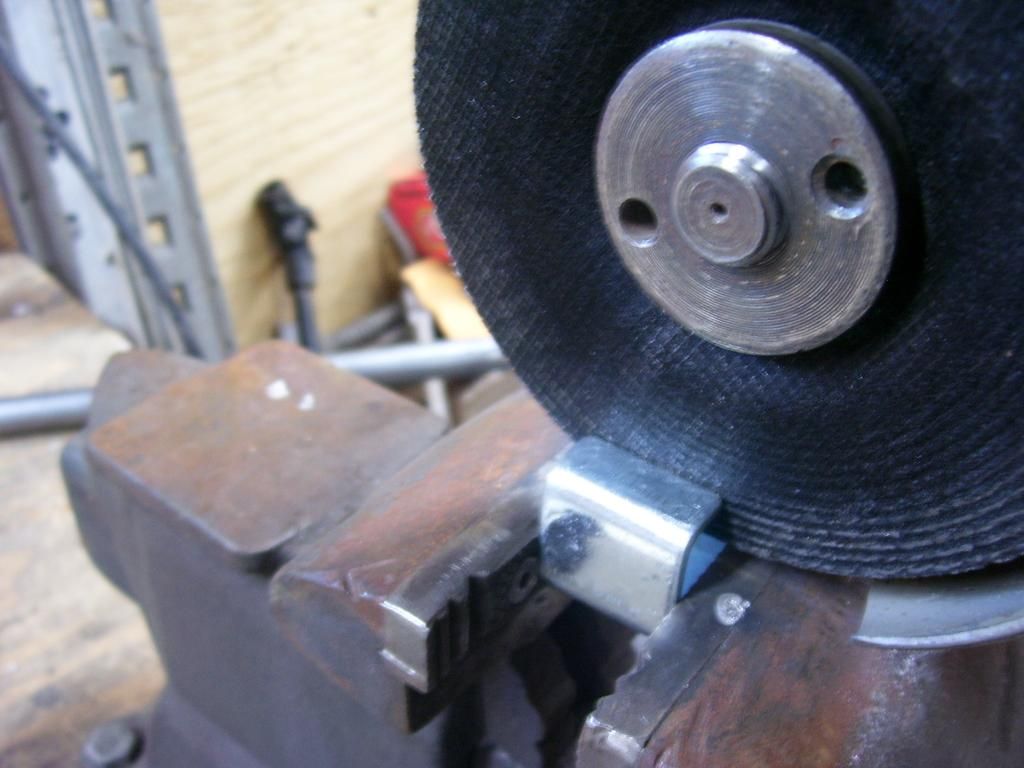 Put it all back together (without the lock washer) and you're ready to clamp panels for butt welding.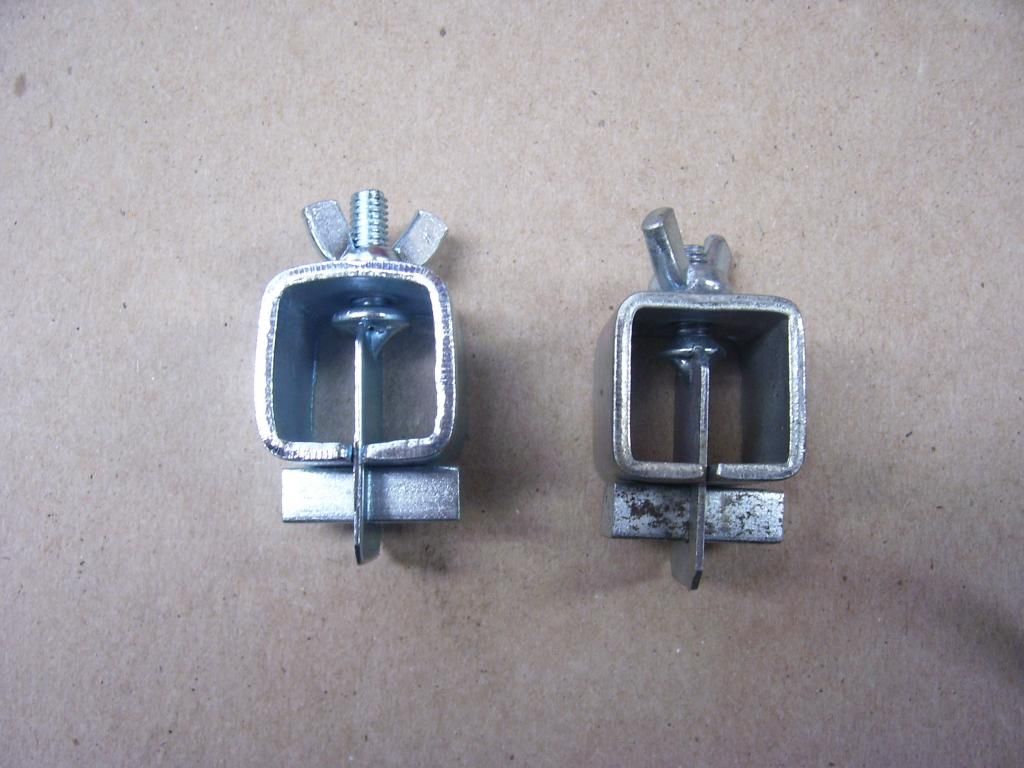 Here's an example of them in use.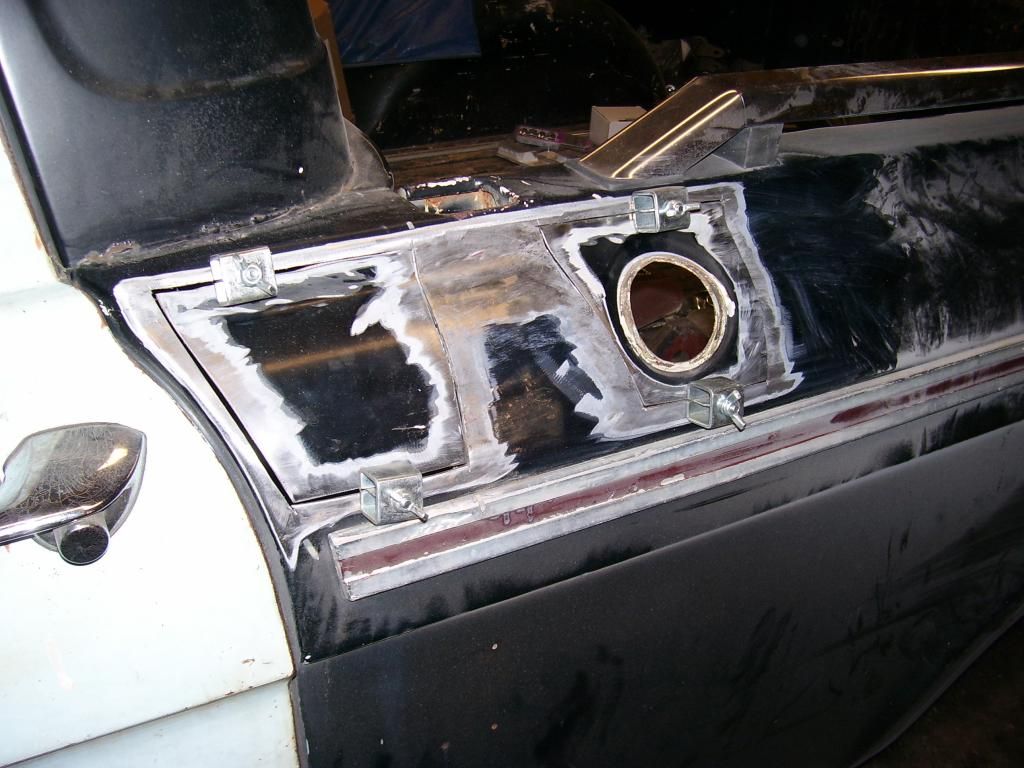 Save the money, do a little work yourself or buy the better ones up front. Either way, they are great little tools to have on hand if you do any sheetmetal work that involves butt welds.
SPark