The three speed ford manual transmission I have has a bad speedometer gear.
Make sure you do this where you can find the small ball bearing, and get your hands in the vicinity so you can use the good set of snap ring pliers.
Inside that little hole, is where the speedometer cable to the dash is connected. Small splined gear is attached in the cable.
Remove the 5 bolts holding the extension housing on. There is an dust/oil seal inside there as well you will need to replace.
Get a good set of snap ring pliers. Be careful you don't shoot your eye out.
Remove the snap ring, and the old gear. There will be a small ball bearing sitting in a hole there. Don't recommend doing this on the grass.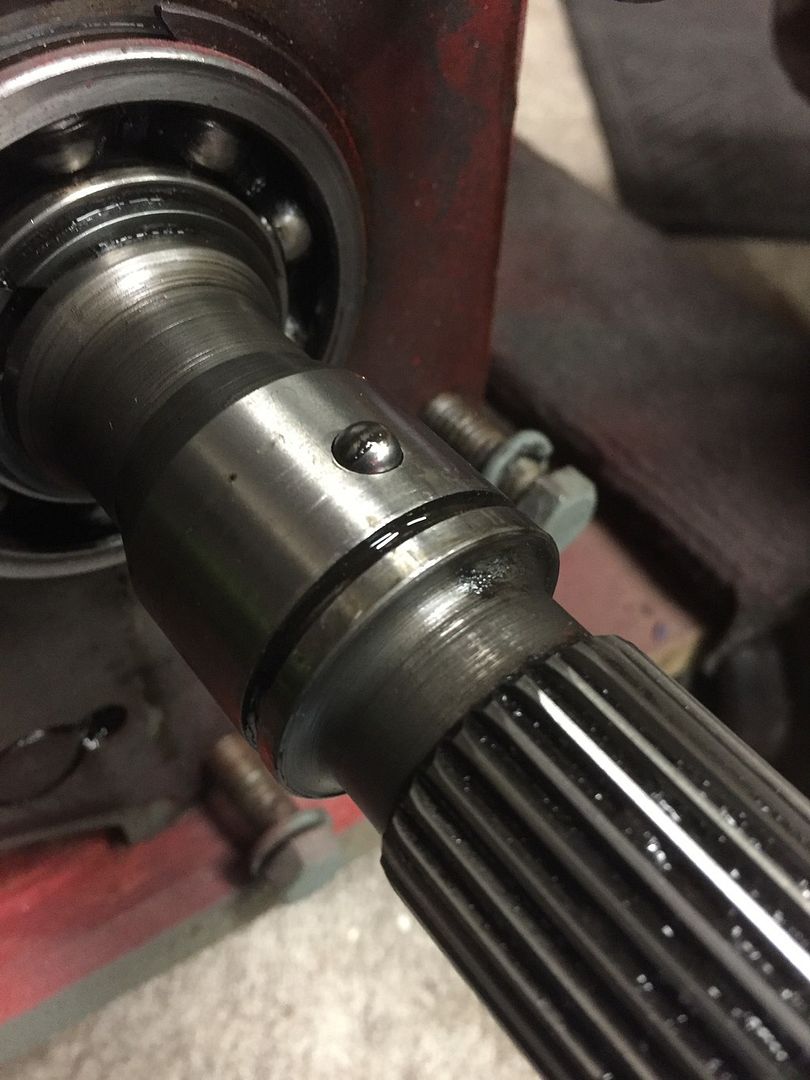 Check out the new gear going on. Has a recess for the ball bearing.
Then put the snap ring back on.
_________________
The months may change, but I am always APRIL
'63 F100 Custom Cab 223inline 6, 3speed manual- mostly stock
https://www.youtube.com/coastiereid
Truck has been home in CA,OR,WA,NJ,VA since it's birth in San Jose Jan63