For sale are a set of controls with the cables for the F-100 Fresh Air Heater. -
SOLD
These are OEM off a 66 CC; in very good condition, cables work smoothly and one cable has a nick in the vinyl sheathing. Asking $ 50 plus shipping.
(Photo from Ford Pickups 1957-67, Paul G. McLaughlin)[/size]
I also have an OEM Heater Water Shut-Off Valve Assy (18495) which is located in the engine compartment, also in very good condition (looks like it has never been used) Just more stuff from the old rat hole of accumulated Slick parts, looking for new owners. Asking $ 20 plus shipping -
SOLD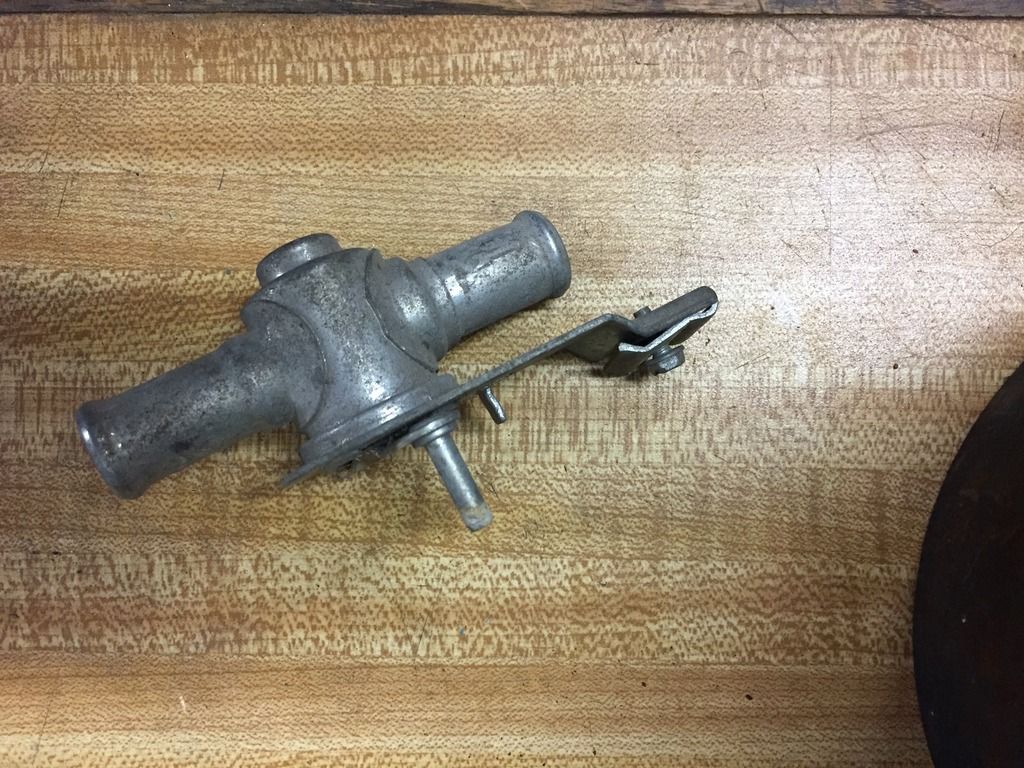 I can get you other pictures if you need them, just let me know.
Thanks, Carl