well...I've been waiting a while to do this...and boy am I excited to finish this and get it in, need strip it and paint it argent silver...whats safe on chrome?
the tach is from Toms broncos.com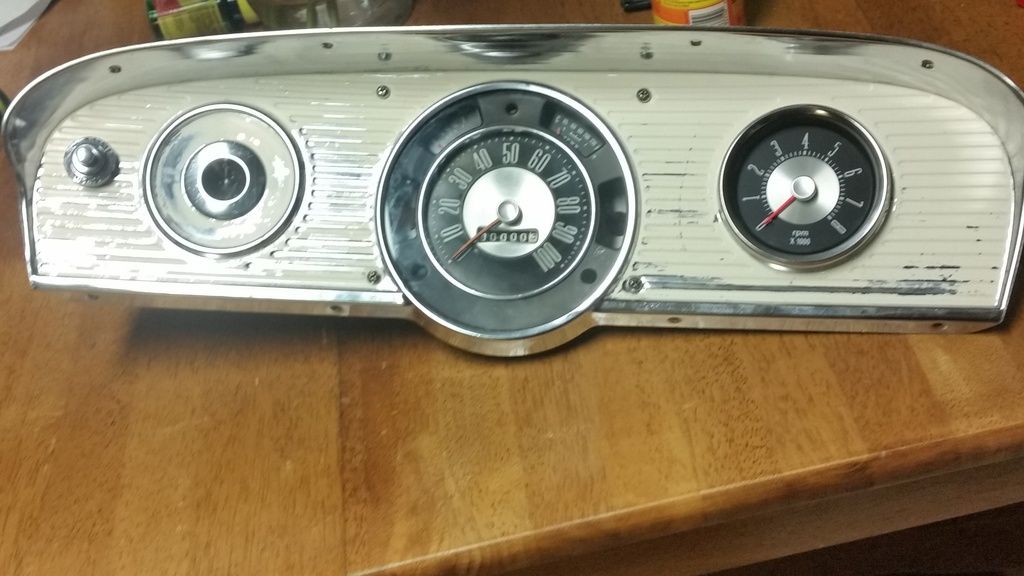 I love how it turned out..now to track down the vacuum gauge with shift light and shift light sensor hardware..I've thought about having two sensors on a switch..one for economy shifting and on for max rpms..but I;m probably dreaming in color!
_________________
1964 f100 lwb 292 ECG Heads,4v, 4spd, '76 9" 3.25, orig. :292 3spdO/D, 3.92 spicer locker
19mpg hwy, .040/298ci, arnd 8.7:1, ECG heads, stainless valves, ceramic coated ramshorn manifolds, B code int., eddy 4bbl, Durasprk II/C5ZF dizzy, C2AE rods,high ratio rockers, NOS two groove h.balancer, unkwn cam-for now
soon:pwr asst steering
was FE/FT, mount:390, C6R heads, C4ae int, w/ 361/391 FT Bellhous.,timing cover, & w. pump.
-Back on the road since jan '17